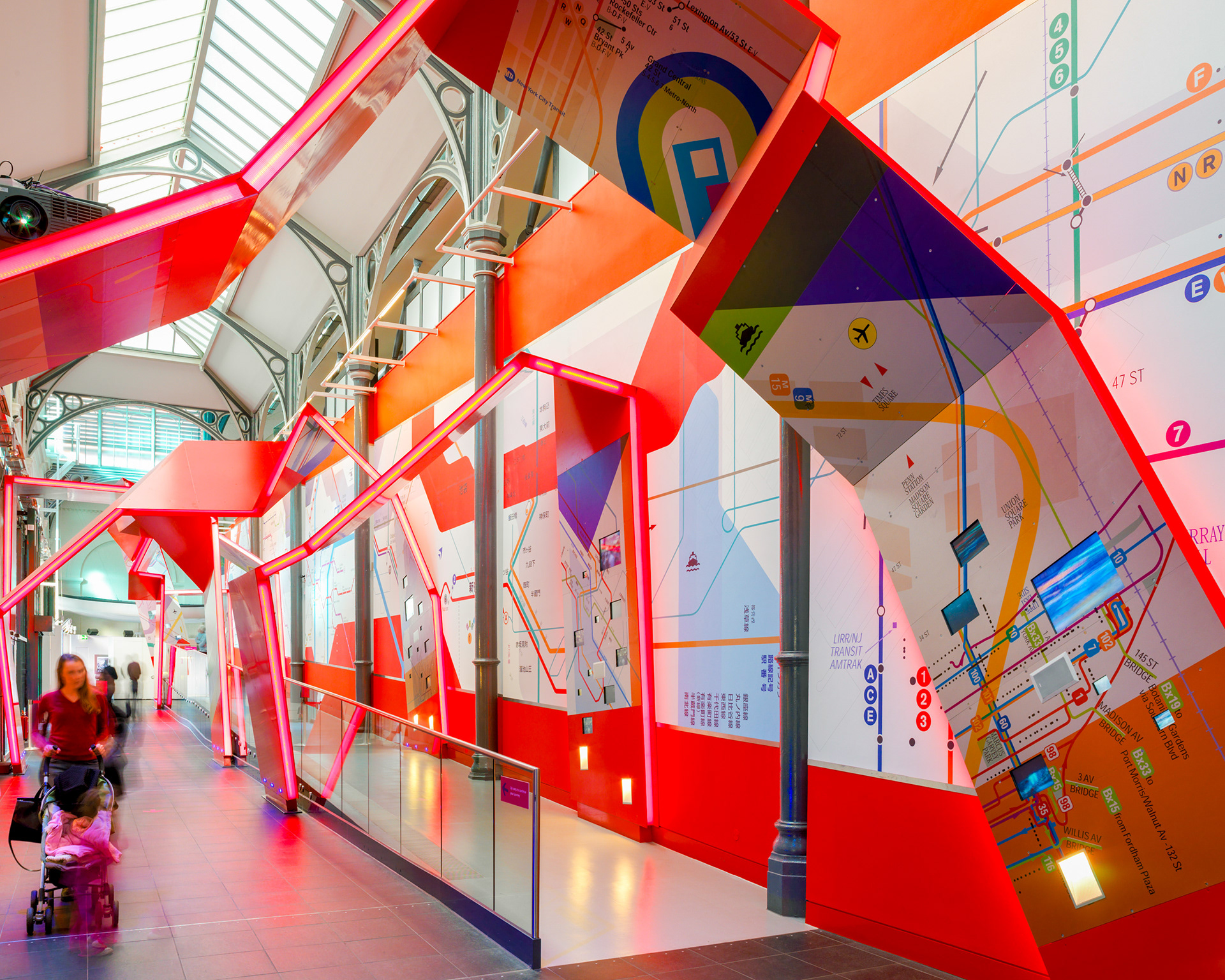 The London Transport Museum, or LT Museum, based in Covent Garden, London, seeks to conserve and explain the transport heritage of Britain's capital city. The majority of the museum's exhibits originated in the collection of London Transport, but, since the creation of Transport for London (TfL) in 2000, the remit of the museum has expanded to cover all aspects of transportation in the city.
The Museum closed for major redesign and refurbishment, which was supported by the Heritage Lottery Fund and almost 100 corporate partners, trusts and foundations. The refurbishment has conserved the character and architecture of the historic building whilst providing a contemporary backdrop for the collection and energy saving features. A major benefit has been that, thanks to improved environmental conditions, much more of the Museum's collection of posters and artworks can go on long term public display.
The 1872 Grade II listed market buildings by Cubitts and William Rogers are an apt setting for the museum. They provide the large volumes required to display the artefacts and also, located right in the heart of London, they add an extra meaning to the story of public transport in one of the greatest cities of the world.
There were however many counter-issues that challenged this perfect match. The entrance was poorly located; the shop and cafe were small and not easily accessible; the internal circulation was too complicated and there were very severe solar heat gain problems due to large areas of single glazing in the roof. Thus, the aim was to resolve the environmental problems, significantly expand the museum and undertake a complete re-display. This involved a comprehensive renovation and restructuring and the addition of a new high level 'Victorian' gallery, a lecture theatre, and a new entrance with cafe and shop.
 Client: London Transport Museum
Architect: Avery Associates
Main Contractor: Wates Construction
Project manager: Drivers Jonas
Quantity Surveyor: Walfords
Structural Engineer: Buro Happold
Services Engineer: Max Fordham Associates
Mechanical & electrical engineer: Meica Ltd
Planning: Epsilon
Sub contractors: Ridge, Britin Construction, Greater London Demolition