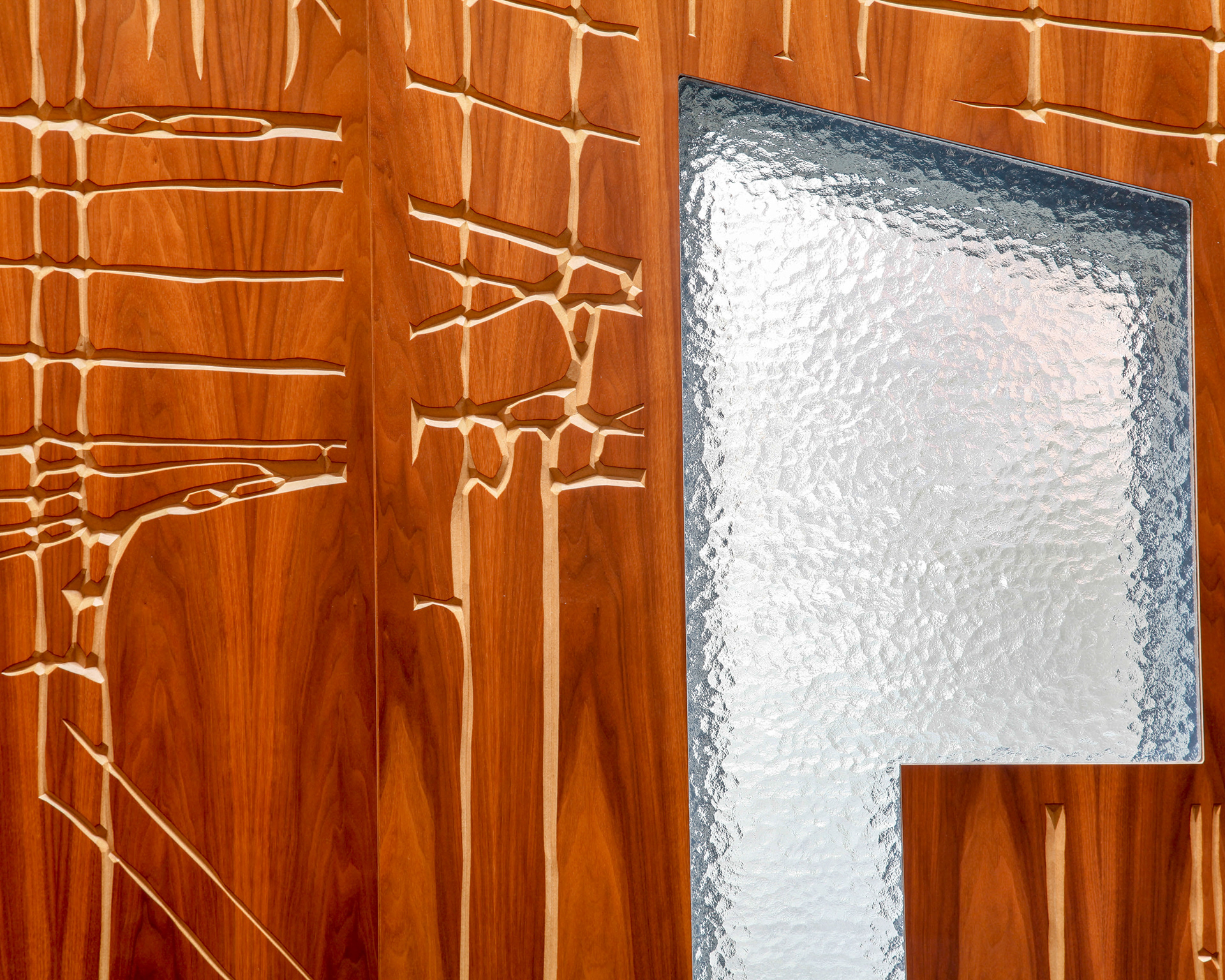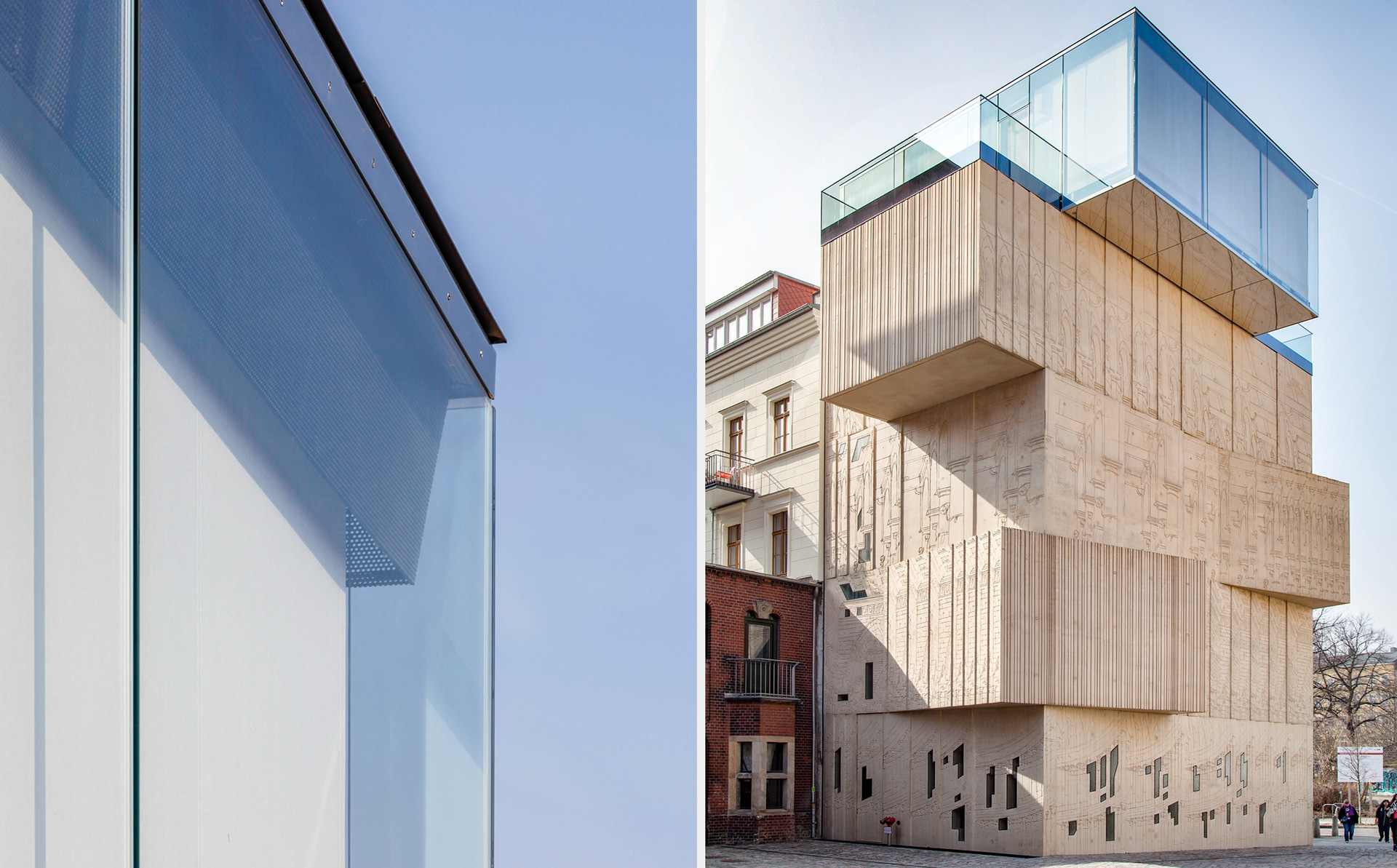 Tchoban Foundation Museum for Architectural Drawing,  Berlin.
The building at Christinenstrasse 18a, Prenzlauer Berg is situated on the site of Pfefferberg, a former brewery. The grounds were developed as such in 1848 and have a variegated history. Since 1990 cultural centres, galleries and restaurants have thrived here in what are mainly protected, listed buildings.
The Museum for Architectural Drawing appears as a striking four-storey solid corpus topped by a glass penthouse. It latches onto the fire-wall of a row of typical old Berlin houses. The glass volume protrudes out about a meter over the building; the lower floors form bays which jut out at different angles over the street and square. A glazed loggia above the entrance niche is the only transparency allowed through the concrete façade.
The coloured concrete and glass façades of the building are rich in contrast and layers. The sculptural design of the concrete, its structural qualities and the method of construction give the building its unique appearance. Its closed surface is detailed with reliefs of magnified fragments of architectonic sketches which suggest the aims and uses of the exhibition spaces and archive within. In the interior of the museum, design motifs from the façade reappear and manifest themselves in the building's design code, right down to the original door handles.
A large, deeply fluted wooden side door leads to the entrance foyer on the ground floor. The reception area with its nutwood panelling and fixtures aptly introduces a world of hand-drawn ideas. The drawing cabinets are on the first and second floors. These are designed to protect the researcher from external distractions and to avoid the damaging effects of natural daylight on sensitive artefacts. In contrast, the loggia on the second floor opens up generously to the street and the internal core of the building, offering a space of repose for the visitor. The archive is on the floor above this. The almost totally transparent top floor with its double-layered glass façade offers an uninterrupted view across the lively historical buildings of Teutoburger Platz. It serves as an office and meeting room for the museum management.
Architects: SPEECH Tchoban & Kuznetsov
Planning and project management: nps tchoban voss GmbH & Co. KG
Façade: MBM Konstruktionen GmbH, Möckmühl
Concrete: BSS Beton System-Schalungsbau GmbH
Façade Graphics: Heimann und Schwantes, Berlin
Interior Construction: Lindner AG, Arnstorf.