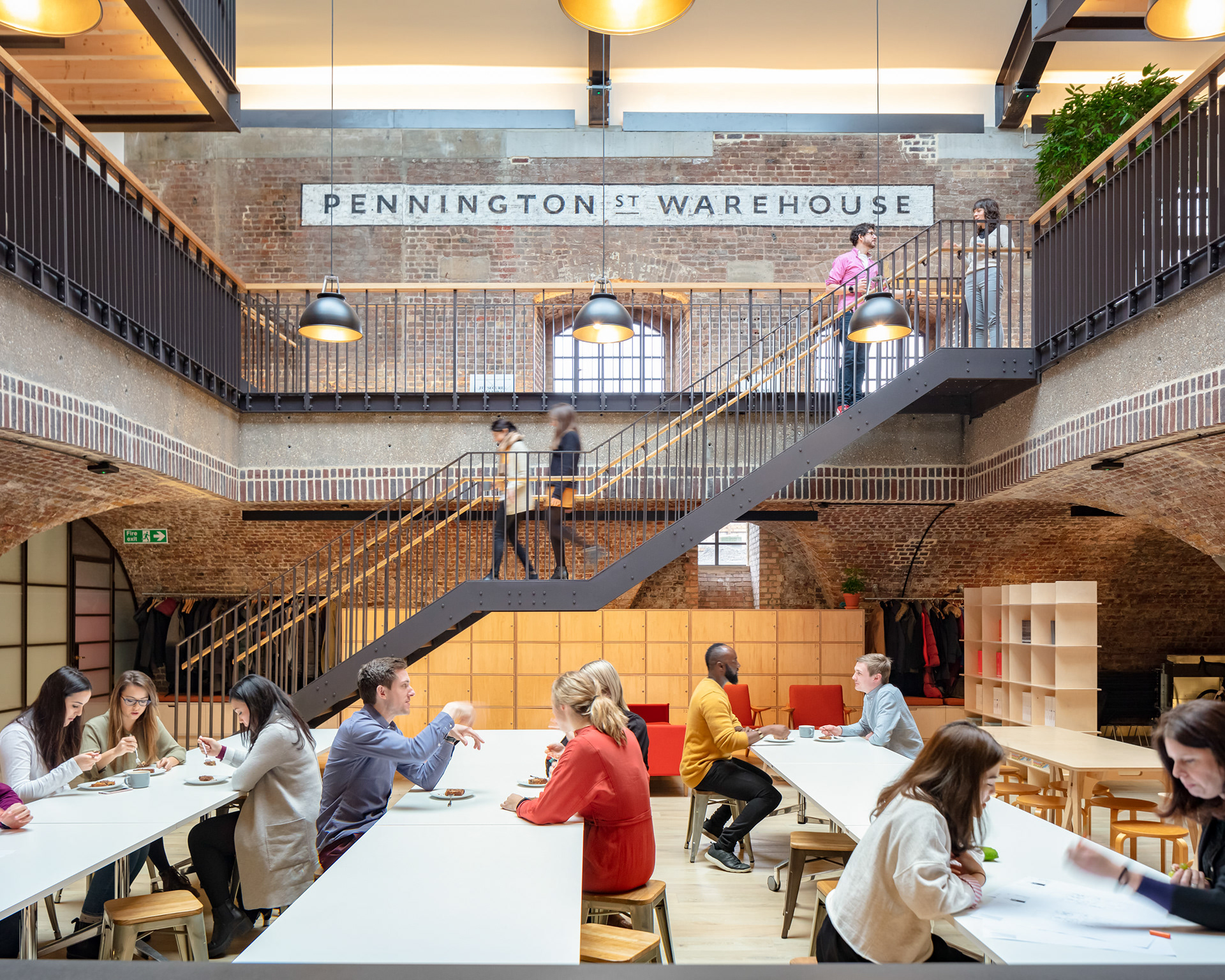 Marking 25 years of practice, JTP Architects relocated its London Studio and 110 employees to a new home, in the Pennington Street Warehouse at London Dock, Wapping.
The 200-year-old building was designed by the Dock's surveyor, engineer David Alexander, and constructed in phases between 1804-1806, the Grade II Listed Pennington Street Warehouse (PSW) was originally used to store fortified luxury commodities such as ivory, spices, coffee and cocoa as well as wine, spirits and wool. Aside from partial reconstruction of the roof following WWII bomb damage, the warehouse was largely unaltered when the Dock closed in 1969. The site was purchased by News International in 1979 and was home to The Times, Sunday Times, The Sun and the News of the World for almost 30 years.
The new studio was shaped around JTP's collaborative design processes. In 2014, St George received consent for the shell and core works to Pennington Street Warehouse including a new roof and the breaking through of the vaults to create a triple height atrium within the heart of the studio. JTP applied for permission for the installation of a mezzanine along with the mix of facilities required by an office. 
The design of JTP's new studio focuses on creating an innovative and collaborative working environment with large, open plan office spaces mixed with smaller quiet zones in a flexible working environment that will allow the user to adapt to the task at hand. The striking existing features within Pennington Street Warehouse, including the inset arches and dramatic vaulted basement are all being utilised by JTP, with subtle interventions that will turn these spaces into areas to sit and work.
Architect: JTP