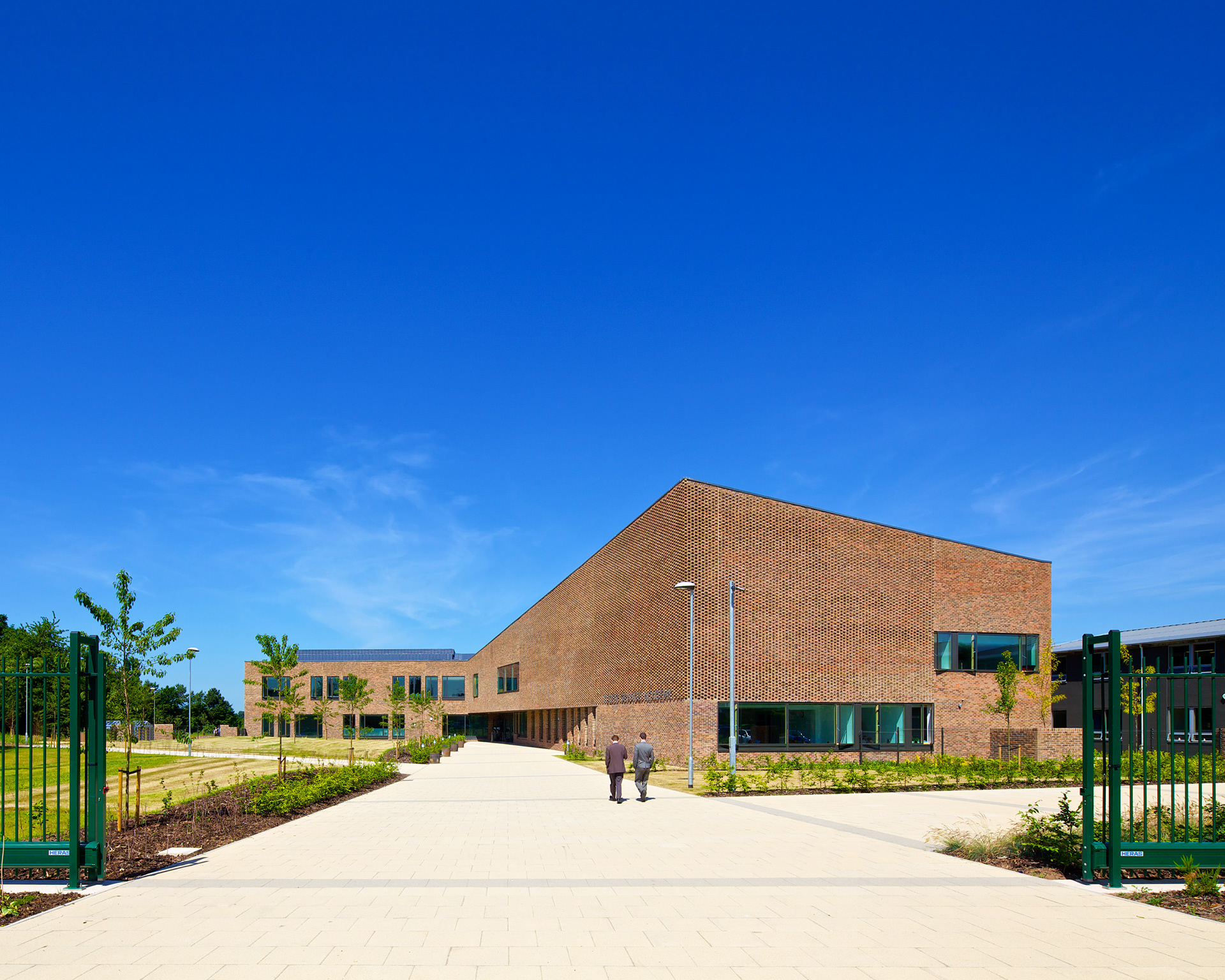 A Kier Education consortium including Kier Construction Central, Capita Symonds and Feilden Clegg Bradley Studios, was appointed by Tudor Grange Academy and Worcestershire County Council to develop the £13.4m academy in Worcester.
The new Tudor Grange Academy caters for 900 pupils aged 11-18. Over two years the skyline changed as tired buildings were demolished and new spaces were created for change of use within the existing school. This included adding additional walls and relocating the dining room into a modular temporary building while the new one was being constructed.
The building now boasts a new entrance reception area, lecture theatre and performance space. Facilities also include state of the art ICT facilities; science, English, mathematics, arts and vocational study areas and administration offices. The playing field and hard play areas were extended, with the construction of a greenhouse for the pupils to use during their horticulture learning. A brand new car parking area leads to the newly constructed entrance. 
Architect: Feilden Clegg Bradley Studios
Developer/Client: Worcestershire County Council
Main Contractor: Kier Construction
Sub contractors: Velfac Ltd