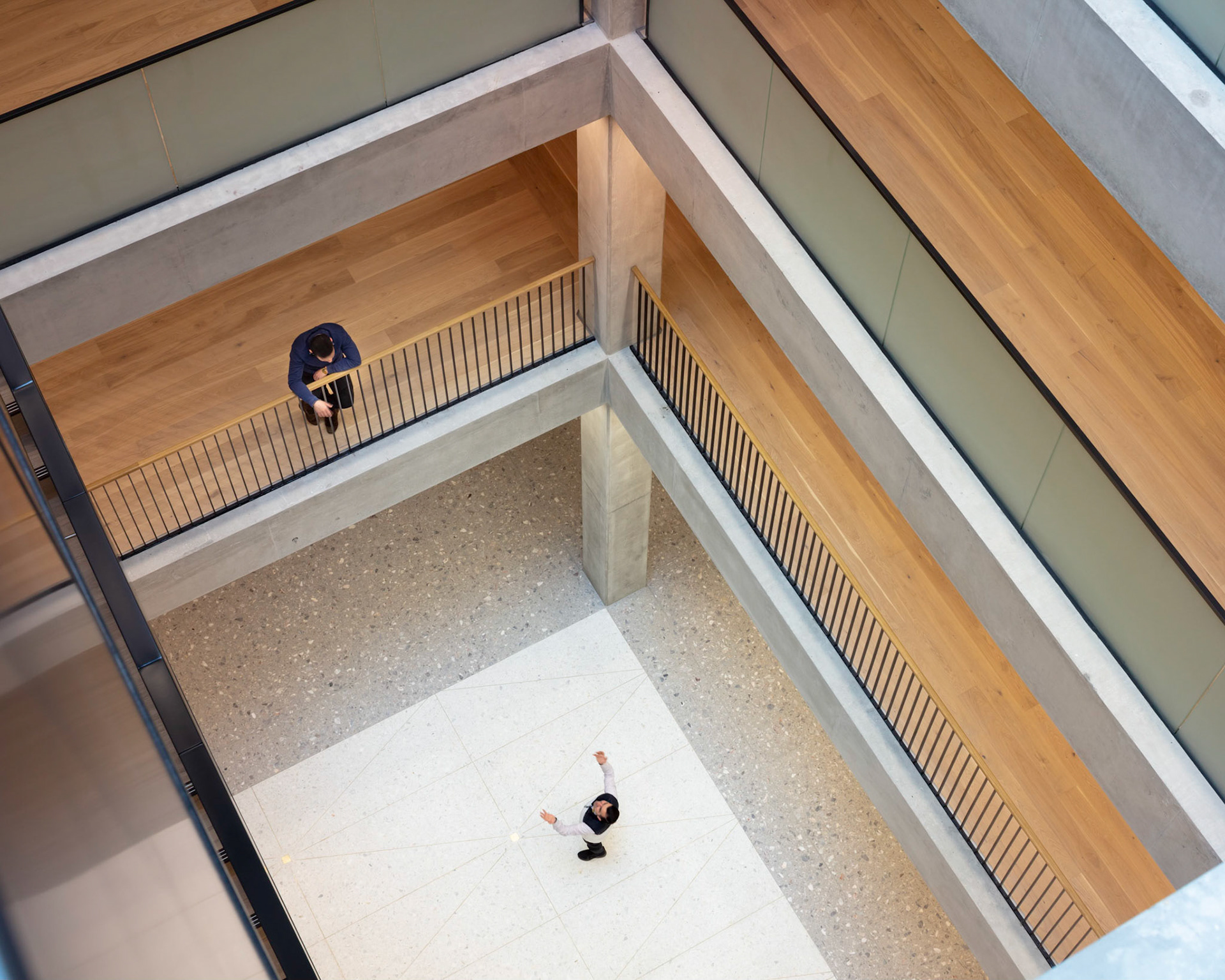 The Royal College of Surgeons 
A new building at Lincoln's Inn Fields, London. Designed by Hawkins Brown and built by Wates Construction the two stage design and build redevelopment retains the front section of 'Barry' building including the portico and stone column which are Grade ll listed, with the remaining structure being demolished and replaced with a new structural steel and concrete frame, creating modern offices and teaching facilities for the client. 
Client: The Royal College of Surgeons. Architect: Hawkins Brown. Main Contractor: Wates Construction / Wates Group. Structural and Services Engineer: AECOM Ltd. Client PM and PQS: Lendlease. Cost consultants: Artelia Group.  Sub-contractors: Keltbray, Wates Building Services, CDE, Fascel, RDS, ABCA, Marrioff, TF Tull, Aspire, Wates Dry Lining, Getjar / Masterson Holdings, JJ Sweeney, Norman and Underwood, Marble Mosaics, Tilbury, Stonewest, Coffey Construction, Optima, Fire Delay, Shires, Hallmark, Mitsubishi, Conways, Blue Chyp, Diva, Axiom, Tri Contracts, Lester Rose, GKR, Kingspan and Lucas Painters.
​​​​​​​